About
Griante is a village situated on a plateau on the West side of Lake Como in the Northern Italian region of Lombardy. About 40 minutes by train from Milan, Lake Como is recognized as the most beautiful and romantic of all the Italian alpine lakes. Its steep mountains, relatively narrow width, snowy distant peaks, and colorful lakeside villages, combine to create spectacular scenic vistas that have attracted people from all over the world.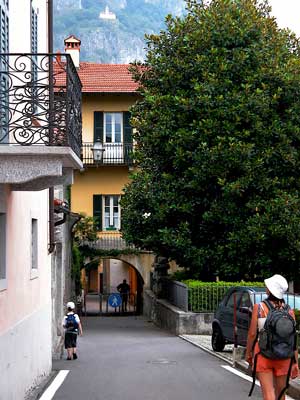 Portico of Griante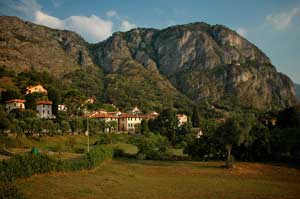 Carsolina
Griante's particular location gives it, without a doubt, the most beautiful landscape vistas of all of Lake Como. It's no wonder that so many grand villas such as Villa Carlotta, Villa Collina, Villa Margherita, Villa Giuseppina, and Villa Norella have been built here and now make up the majority of its territory.
If you visit Lake Como, Griante is the perfect place to base yourself
Griante's particular charm has been appreciated by a number of famous people. Giuseppe Verdi composed opera at his publisher's villa in Griante. Marie-Henri Beyle, better known as Stendhal, spent time writing in Griante and set the Chartreuse de Parme on Lake Como. Henry Wadsworth Longfellow, the famous American poet frequented Griante and wrote a poem about the area. And Ambrogio Damiano Achille Ratti, before becoming Pope Pio XI, spent time in a small apartment in the centre of the town.
If you plan to visit Italy, a stop over in Lake Como should not be missed, and if you visit Lake Como, Griante is the perfect place to base yourself. Its central location on Lake Como will give you excellent proximity to all the things worth seeing and doing on this wonderful alpine lake. Bellagio and Varenna, two of Lake Como's most popular towns are just across the lake and are easily accessed by ferry boat from Griante. Villa Carlotta, Lake Como's famous botanical destination, is located in Tremezzo, a town immediately beside Griante. Villa Balbianello is only a few kilometres down the road near Lenno. If you want to golf, there is the beautiful Menaggio & Cadenabbia Golf Club nestled in the mountains only a few minutes away. Hiking around Griante will reward you with spectacular mountain vistas.
This is not Griante's official tourist web site. Nor is it the town's official web site.